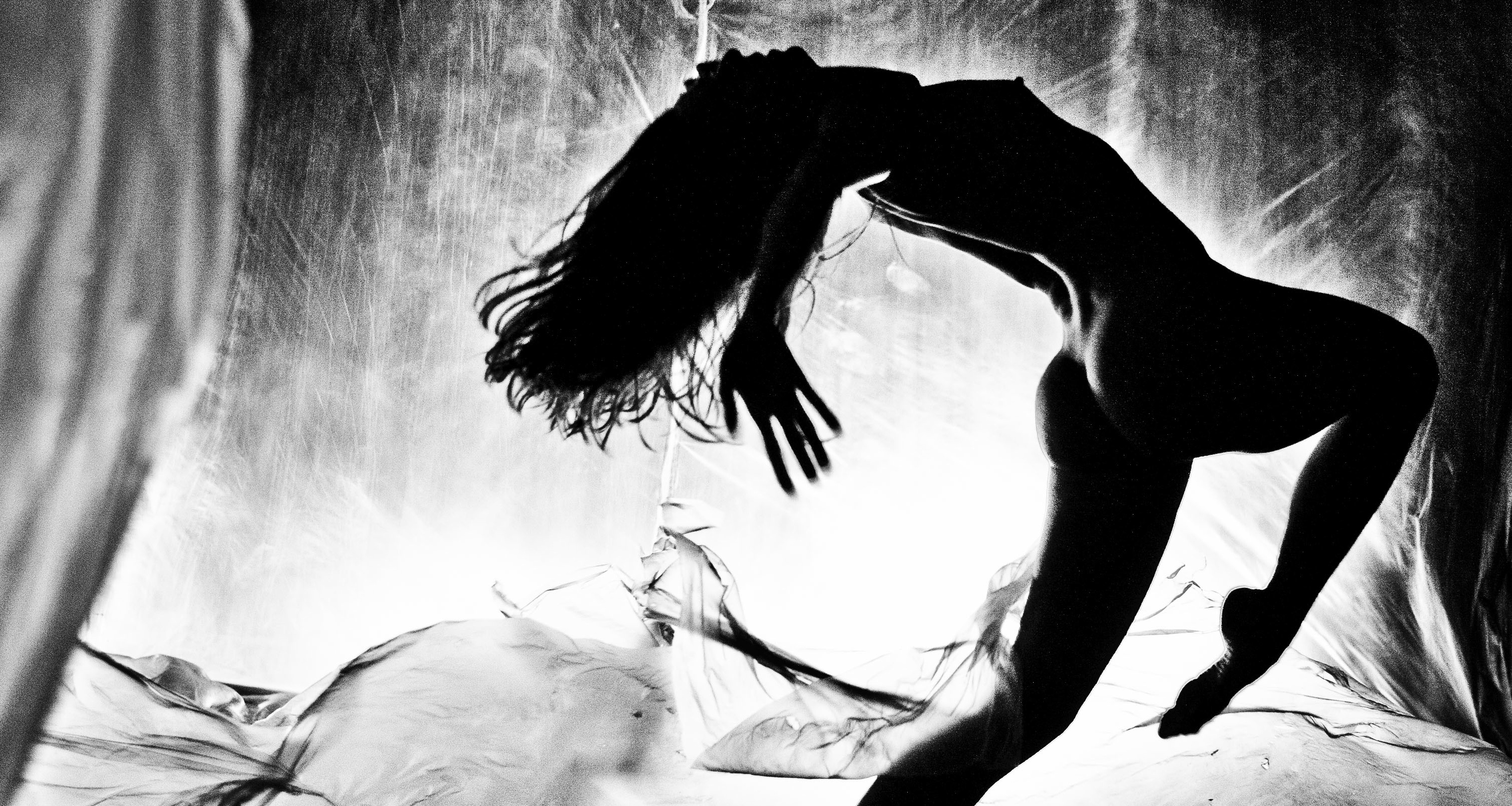 Born in Barcelona in 1983, Meritxell Checa studies different dance disciplines in an independent way and in 2006 she starts studying in the Folkwang Hochshule in Essen (Germany).
During her career has always combine her own artistic creation work, named wilky_troc (in which stands many solos and some group pieces such as "Last Picture" or "Protocolo") with the work as an interpreter with different artists and companies: in 2006 she works with Alias Compagnie (Switzerland); from 2007 till 2011 she is a guest dancer from the Tanztheater Wuppertal von Pina Bausch (Germany); and in 2009 from Johannes Wieland and the Staatstheater Kassel (Germany); from 2010 till today she has been working with DCA-Philippe Decouflé (France); and in 2016 she joins Stopgap Dance Company (England).
In 2015, while she is making her studies of Natural Medicine in the FLMNE in Paris, she creates the project Tanztheater Social Project to bring creation to non-professionals dancers. In 2017 she creates her new piece "Etairas".
TO KNOW MORE: